Regular price
Sale price
£9.99
Unit price
per
Sale
Sold out
Spring adapters & spacers to suit our SiCr Springs, or any other 38mm ID spring.
Made from an advanced homopolymer, these allow the spring to rotate with minimal friction, which allows the spring to respond more consistently throughout its stoke. This ultimately leads to improved grip. CNC machined to high tolerances and laser etched to identify the size. 
Adapters reduce the ID (Inside Diameter) from 38mm down to either 36mm or 35mm.
Spacers are used as a low friction surface when fitting to a shock design for direct fitment of a 38mm ID spring.
35-38mm - for use with Fox and Marzocchi (2x per spring required)
36-38mm - for use with Ohlins, Cane Creek , DVO, X-fusion, etc. (2x per spring required)
38mm - for use with Rockshox, EXT, MRP, etc. (1x per spring required)
35-36mm - for fitting 36mm ID springs (Ohlins, Cane Creek, DVO, etc.) to 35mm compatible shocks (Fox and Marzocchi). These are black (image coming soon...)
Share
View full details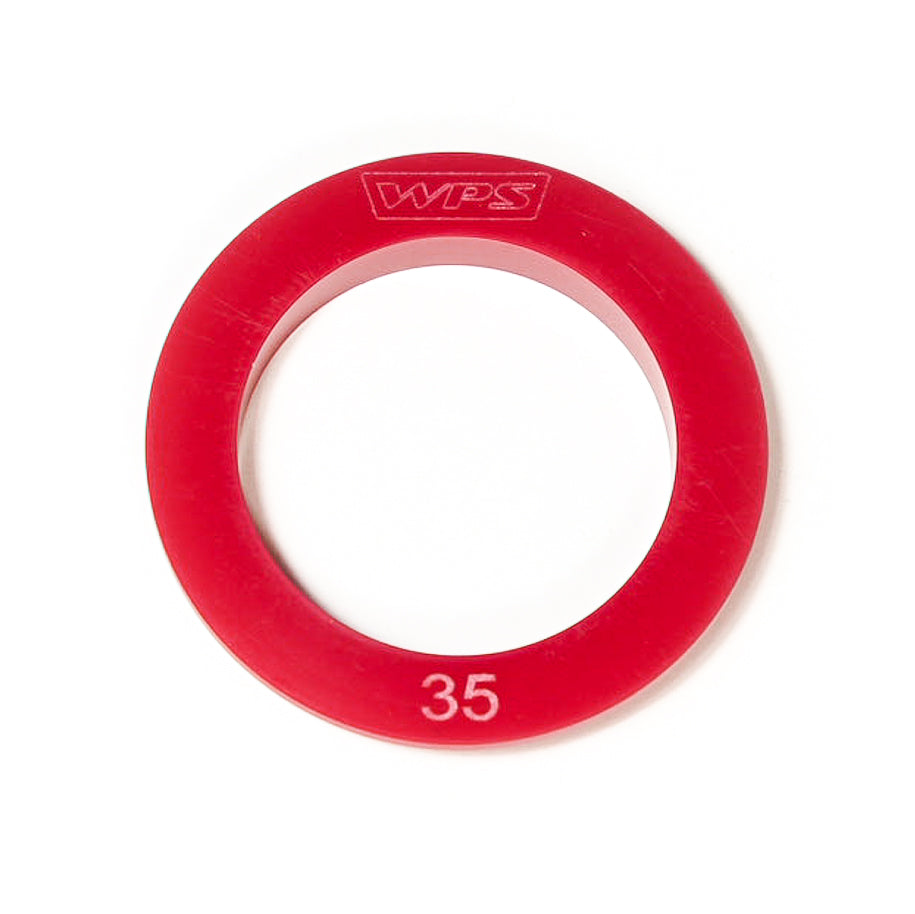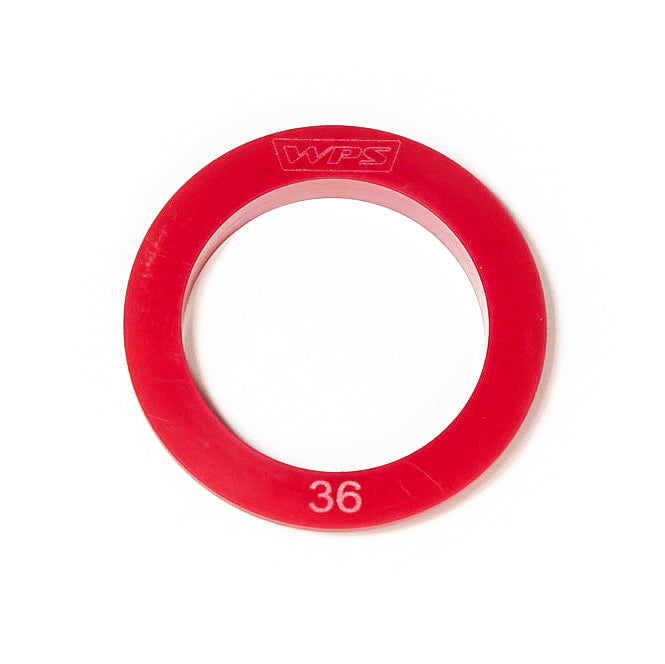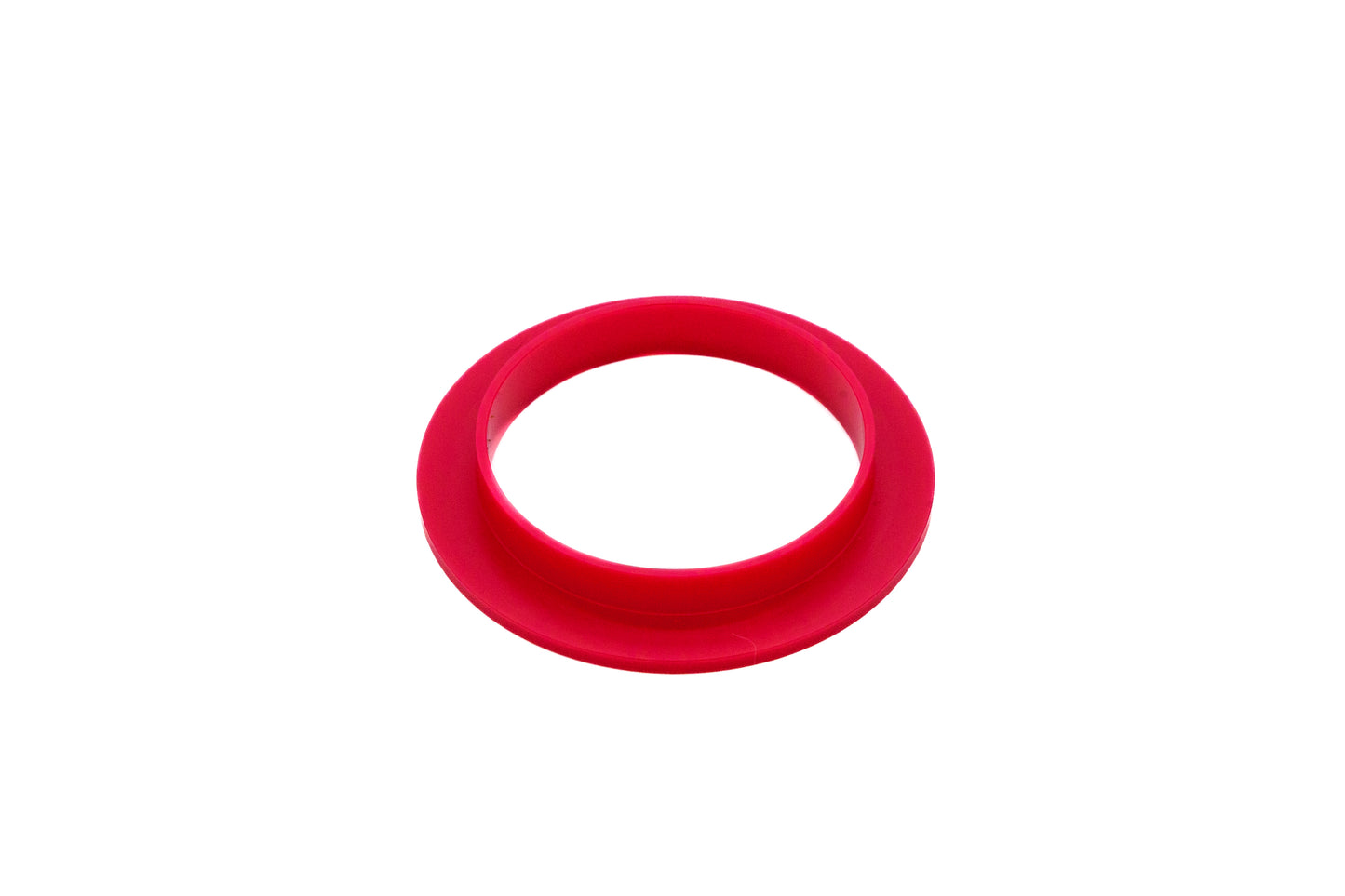 More info...
FAQ's

How do I fit it? Fitting instructions are here.

Do I need an adapter? If you are using a 38mm ID spring, like our SiCr Spring, and have a shock that uses a smaller diameter spring than 38mm, yes. Without an adapter, the spring will move on the seats too much and damage the shock and spring.

Do I need a spacer? You don't need one, but by using one you will improve performance.

Why does my spring need to rotate to improve performance? As you compress a spring, each end wants to rotate slightly, as the angle of the coils changes. Stopping this rotation can affect the spring curve and, depending on conditions, can be inconsistent in which part of the curve is affected. Allowing it to rotate frees up the spring to do what it should.