Regular price
Sale price
£13.99
Unit price
per
Sale
Sold out
Spring Extenders to suit our SiCr springs, and any other 38mm ID spring. 
CNC'd from an advanced homopolymer, the spacer not only extends the length of the spring, for useable preload range, but also reduces friction as the spring naturally wants to rotate as it's compressed. 
All this leads to a more consistent and reactive feel, increasing grip and giving you the same feel, all the time. 
Spring length will be extended by 21mm. 
The 21mm Split variant is a 3D printed spacer, which is held together with a dovetail joint, allowing fitment to shocks with stroke spacers and/or eyelet bearings (where the normal spacer won't fit over). It's made in house using Onyx - a flagship Composite Base material. It's a Carbon Fibre filled Nylon, which is much stronger than other 3D printed materials like PLA or ABS. In fact it is around 15% stronger, thus allowing us to produce much more robust parts. Includes a performance washer to reduce friction. 
Full details can be found here.
Both can be used in conjunction with our Performance Adapters for fitment to 36mm and 35mm shocks. 
Share
View full details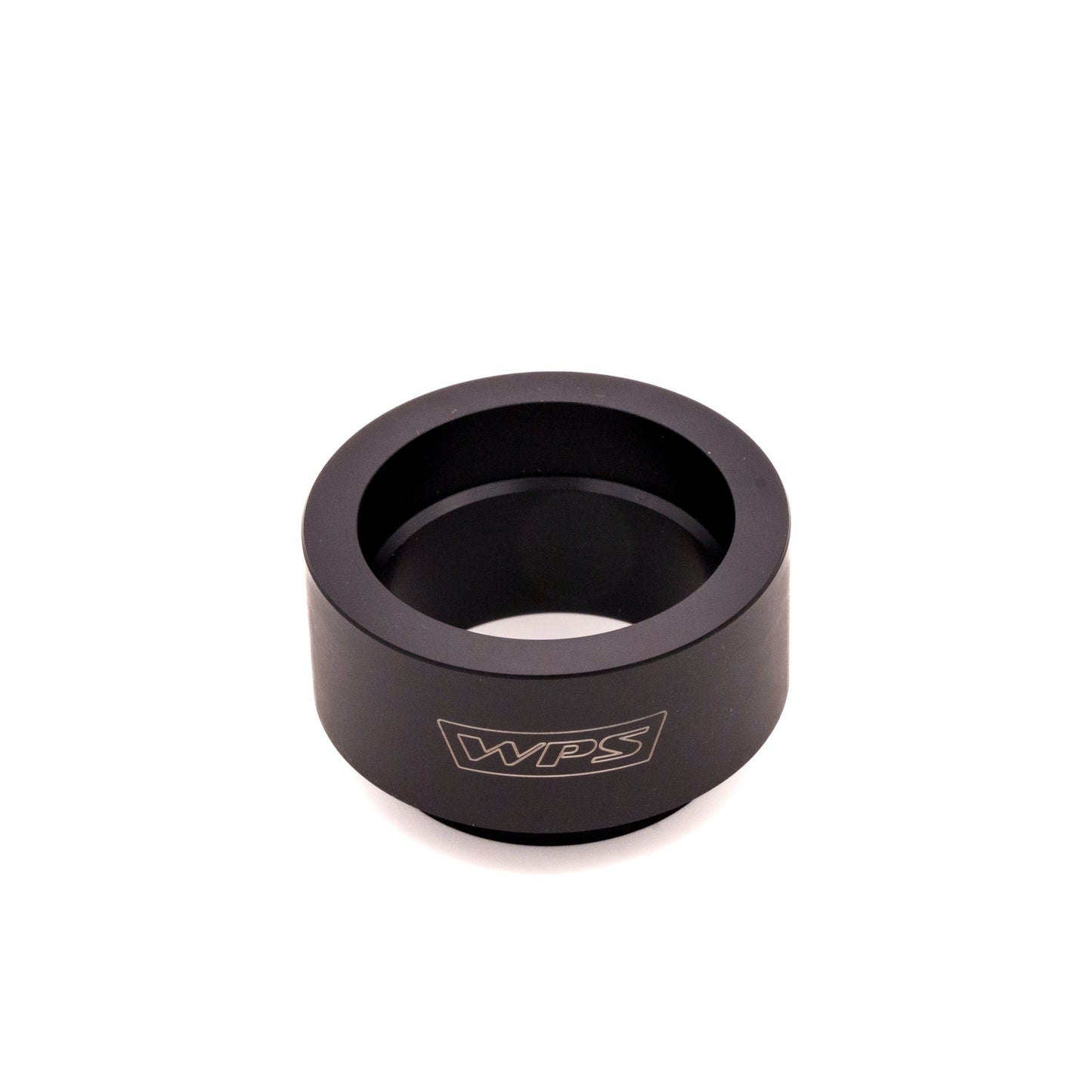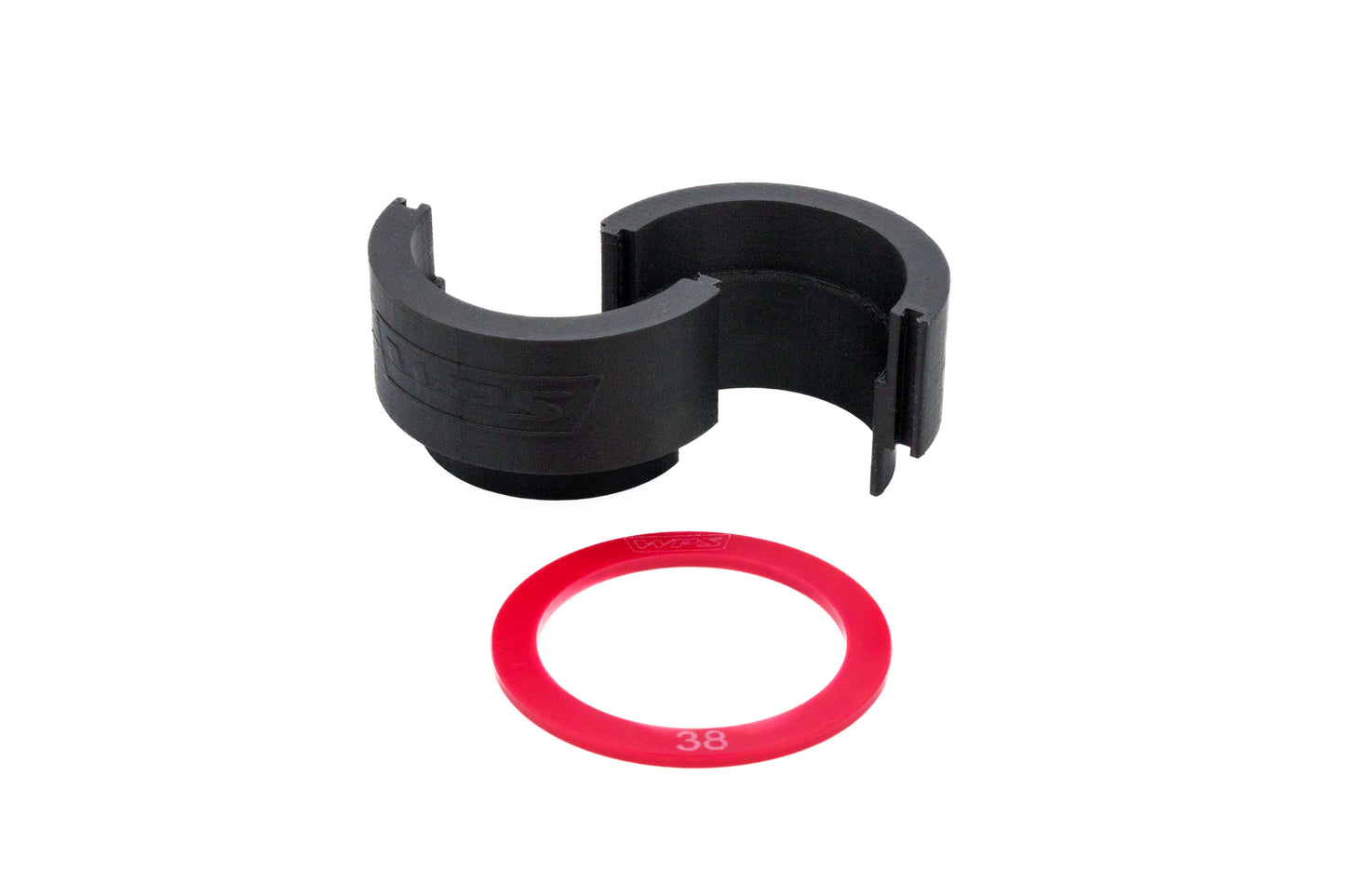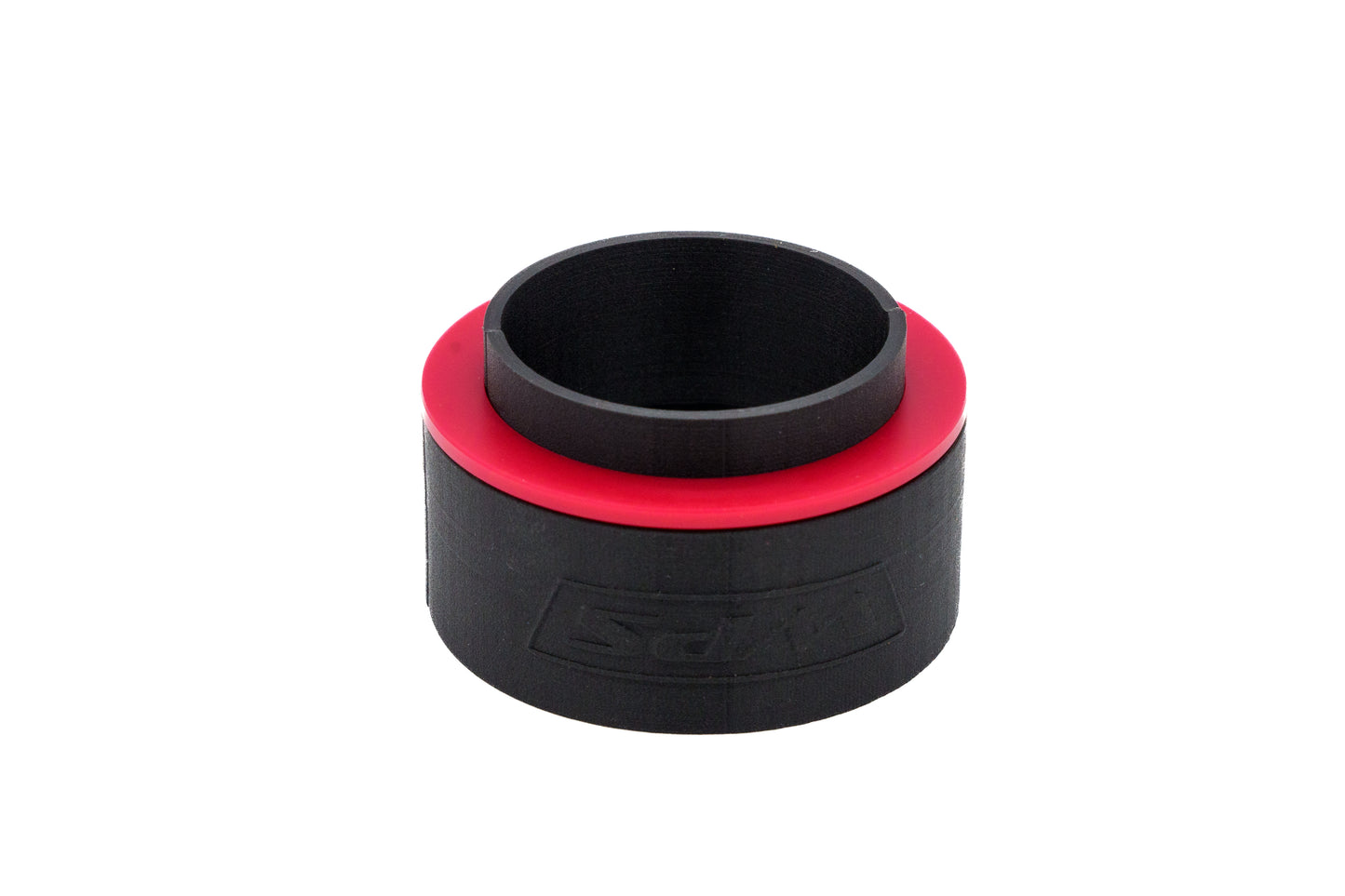 More info...
FAQ's

How do I fit it? Fitting instructions here.

Why do I need one? When using a high performance spring like our SiCr Springs, you may have an issue wit hthe spring being too sort for the range of your preload adjuster. This will extend the length of the spring, allowing normal preload adjustment range.

Why would i need the Split version? Shocks like the Rockshox Super Deluxe Coil have a large diameter stroke spacer fitted, which is too large for the normal extender to pass over. Also any bear mounts fitted are also too large for the standard extender to fit over.